Join Us!
Recordings of all live classes are available to view through Lizz's YouTube channel.
Learn Tinkercad
Throughout the month of April, Lizz hosted free, live streaming classes through her YouTube channel. Each week, she guided users step-by-step to make their own rings and pendants, offering a new style each week.
Each class is led as a hands-on demo where you walk through the 3D modeling process using Tinkercad, a free, online software made by Autodesk.
Prerequisite
Tinkercad is an easy to learn software, however learning to work in 3-dimensional space can take some time and patience. Before taking any of the classes, please be sure to take the Introduction To Tinkercad class. In this intro class, Lizz will walk through the interface and basic tools offered in Tinkercad.
What You'll Need
Before each weekly class, please ensure the following:
1. You have signed up for a free Tinkercad account
2. You have a 2-button mouse with a scroll wheel
3. You have taken the Introduction To Tinkercad class on Lizz's YouTube channel
4. You know your ring size (OPTIONAL)
The below images are to give you an idea of the type of designs you will be making, however we will not be copying these designs, these are just meant as a source of inspiration. Lizz believes strongly in supporting and respecting the work of independent designers and always encourages originality over replication.

Week 1 - Script Knuckle Duster
Learn how to make a 2-finger ring with the word or name of your choice. You can choose an existing font or create your own!
Week 2 - Heart Pendant or BFF Necklaces
Whether you have a bestie or just want to rock the classic heart charm- Return To Tiffany style, join us for a quick and easy tutorial to make your own version of this iconic design.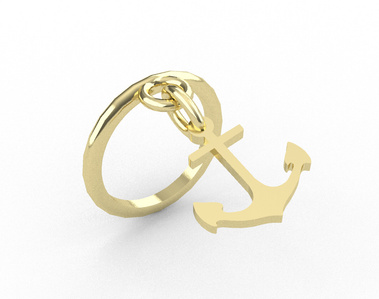 Week 3 - Charm Stacking Rings
Love to stack those bands up and down your fingers? This is the perfect class for your! Follow along to create the base ring and then get creative with your own charm shapes.
The design work in this class can easily be converted into a pair of earrings as well!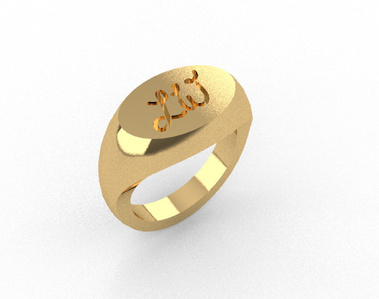 Week 4 - C
hunky Signet Ring
Go old school with a modern take on the classic Signet ring. Create the base in the class and then get as detailed as you want creating your own unique "engraving" design.