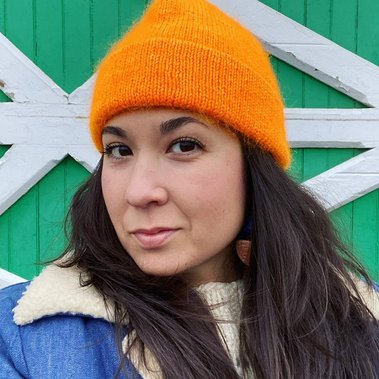 Lizz (Hill) Wiker grew up in the Pacific Northwest where she spent her days learning, crafting, designing and making. Her long time love of textiles and sewing led her to New York where she pursued an education in Textile Development and Marketing and Accessories Design at the Fashion Institute of Technology.

Lizz is heavily involved in the 3D technology space both professionally and personally. She has partnered with many organizations supporting women in technology and STEM for children; Women in 3D Printing, Girls Who Code, Women In Wearbles, etc. She's given talks, participated in panel discussions and regularly teaches digital design classes and craft workshops.
In her spare time, Lizz dabbles heavily in fiber arts like knitting, crochet, hand weaving and yarn spinning as well as experimental embroidery for which she teaches workshops in both Boston and New York.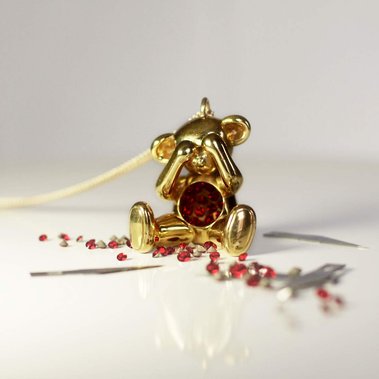 Need a little technical help?
Need help bringing your design idea to life? Lizz specialize in rigid or organic 3D models of jewelry and hardware and has a strong background in metal (zinc and brass) manufacturing.
Before joining Formlabs, Lizz was a full-time 3D modeler and manage the 3D print lab for Tapestry, parent company to Coach, Kate Spade and Stuart Weitzman brands, based in New York City. She was responsible for the technical development of the company's hardware, jewelry and other related products.
Lizz holds a B.F.A. in Accessories Design from the Fashion Institute of Technology and has worked in the fashion industry for the past 15 years.
Lizz can work from sketches, finished drawings, photos, and off of existing parts or other real-life references. All 3D design projects are priced by the hour and her quote includes your rights to the final model and high-quality (non-watermarked) renderings. She can offer guidance on manufacture-ability or 3D print-ability to ensure your design meets the requirements for your desired end-use.
To contact her directly, email her at lizzhill@gmail.com fill out the form below.